Tangie Pape Belmore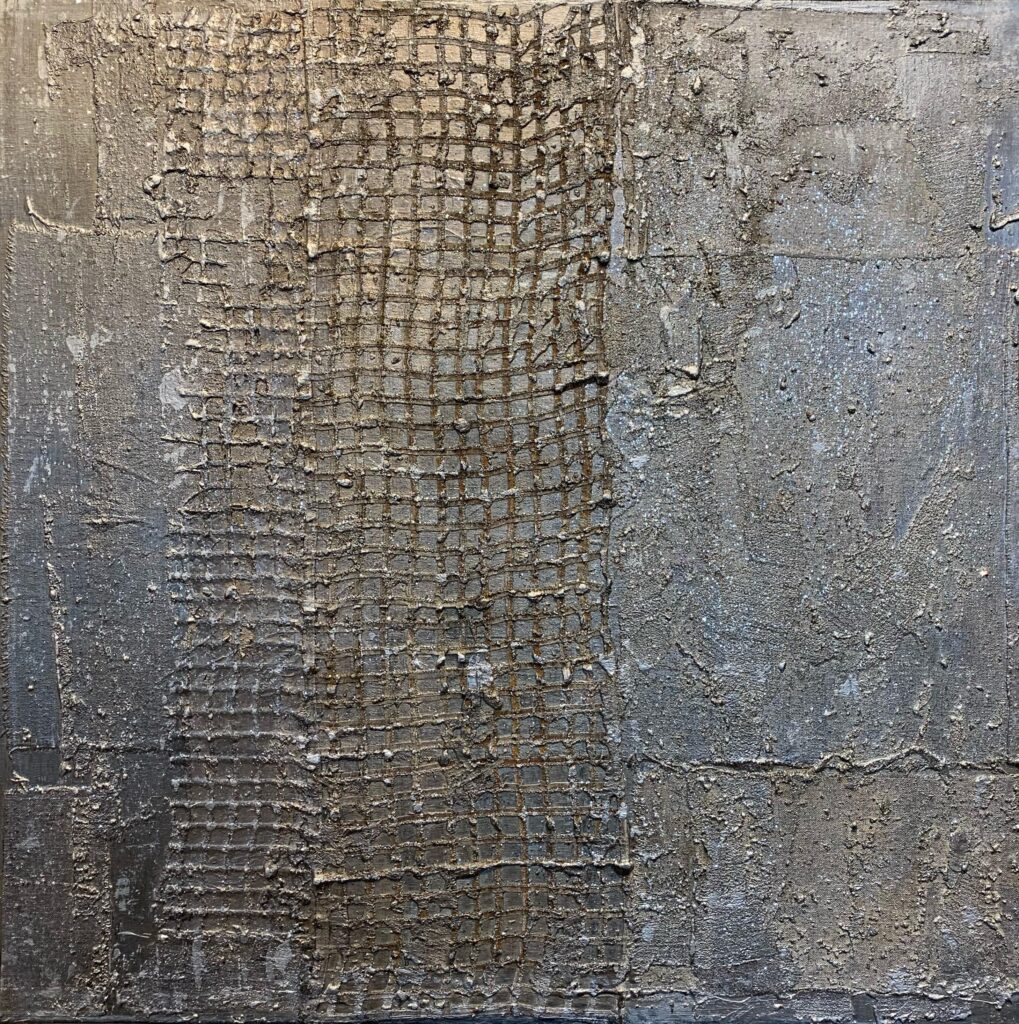 I strive to create compelling images that will engage and encourage the viewer to examine and reexamine the complexity of the surface and the underlying layers.
My paintings have become more and more about texture and beautiful earth tones. They are abstract, inspired by nature without a conscious decision of such. My thoughts at the start of a new painting are about choosing materials that are unusual and visually provocative. The first later is of textural fabrics, silk, paper, cardboard, burlap, etc. The next layer is paint applied in a number of variations.
I work to convey the raw beauty of nature with random and unplanned gestural marks and strokes. I am interested in the emotional aspects a place evokes and try to capture these feelings in each painting.
The challenge is to please and surprise myself and continue to grow as an artist. Some days are frustrating with no sense of progress; other days are extraordinary, and painting arrives like a gift.
"Strong, simple forms, texture, playfulness, unusual juxtapositions, beauty, enchantment, a bold maneuver, opposites, fearsome attitude, open space, dreams. Painting is an adventure; I do it to see what happens. Some days are frustrating with no sense of progress; other days are extraordinary, and painting arrives like a gift."