Patricia Cochran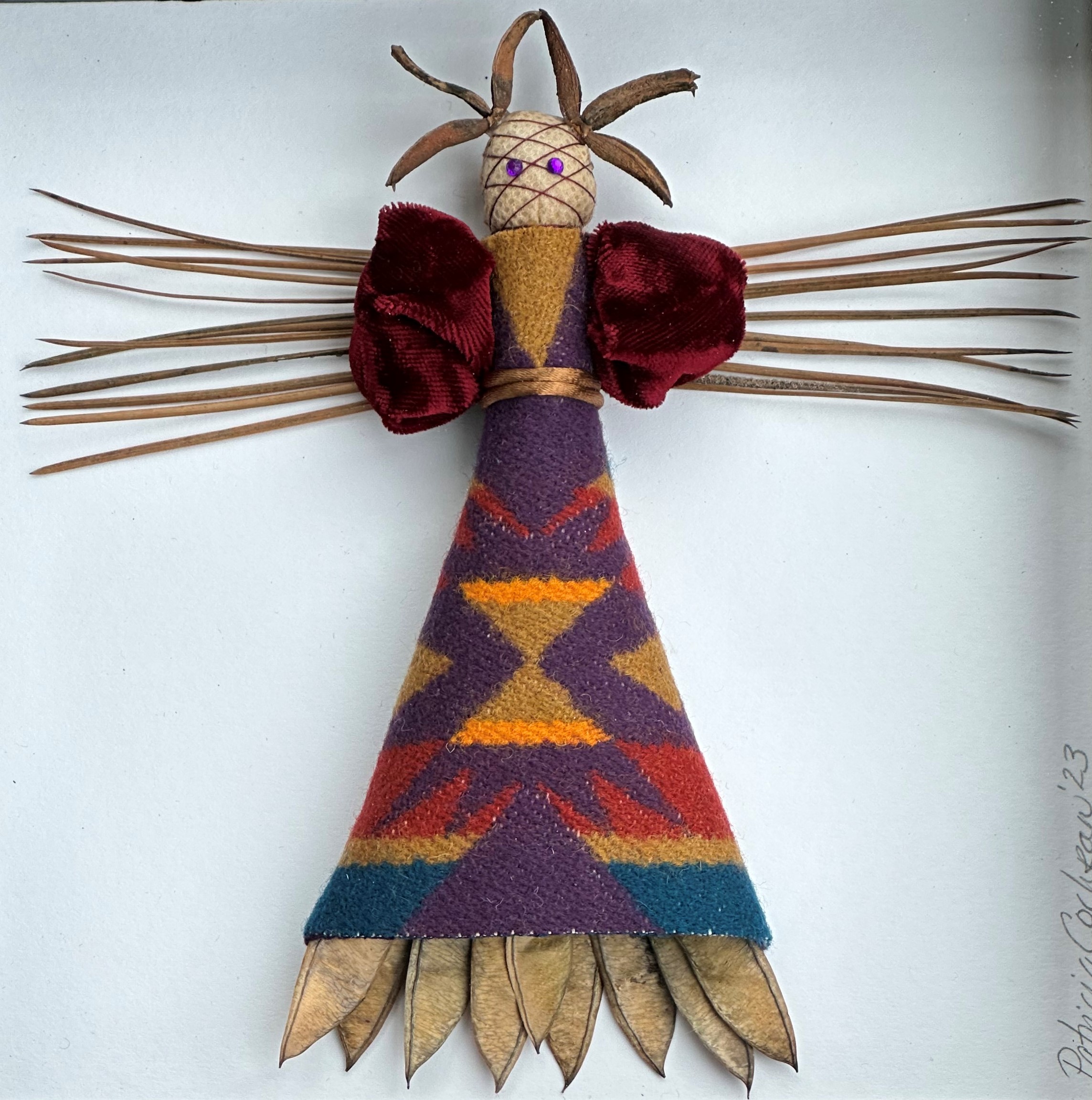 Patricia Cochran captures the magical essence of her world with a variety of artistic mediums. Having worked for years in 2 dimensions, she recently began experimenting in small figures. Composed of a wide variety of found materials, they evoke enigmatic echoes of forgotten peoples, rituals and relics. They demand a quieter, closer, more personal, interaction in a world that moves at the speed on the Internet.
Retired after 30 years of teaching art and literature, Cochran lives on a farm in the fertile Tualaltin Valley of northwest Oregon.
Cochran's art has been juried into exhibitions at the Portland Art Museum, the Coos Bay Art Museum, as well as group and solo shows in Oregon and Montana. In 2005 the Welsh Pony & Cob Society of America commissioned Patricia to paint an oil of a Welsh stallion to commemorate the Society's Centennial celebration. It hangs in their national office in Virginia as a permanent part of their collection.
craft #craft