Margaret Van Duine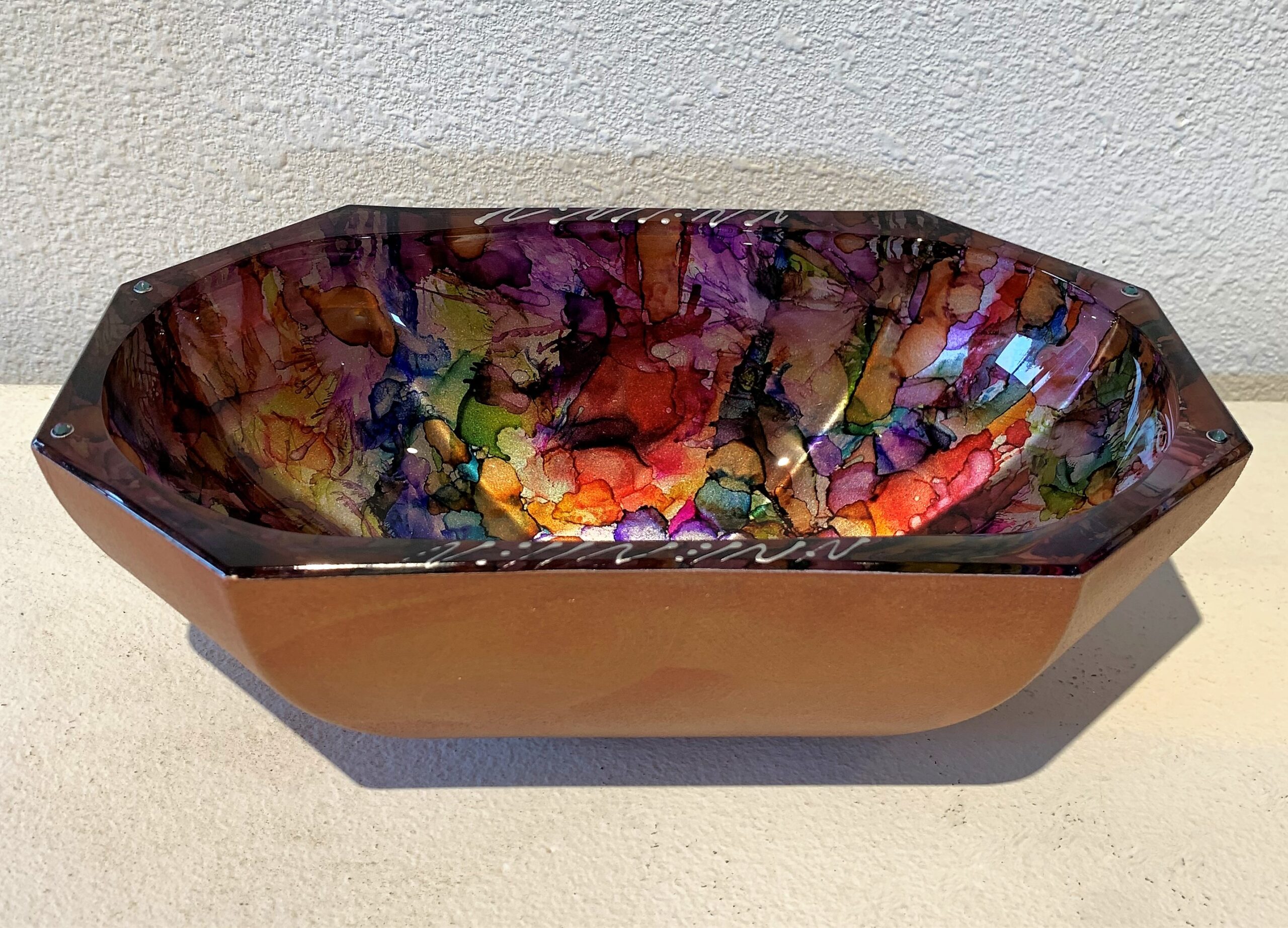 I am a glass artist with a difference. Starting with clear glass as my canvas, I hand paint each piece using the revisited ancient technique of reverse painting (painting on the back of glass). The paints I use are non-toxic. All bowls and platters are heat set, food safe, and hand washable. My 2-D glass art creates a beautiful addition to any home décor and art collection. Each piece is hand painted resulting in a one of a kind original work of art.
My inspiration comes from my everyday surroundings along with the sights that I see when traveling both locally and to more distant destinations throughout the world. Most recently I have added mixed media canvases to my repertoire along with welded metal pieces.
Born in Yorkshire, England I immigrated to the United States in 1980 and now live here with my family balancing my home business with the everyday events of family life. While I go b Margaret, I sign each piece with my middle name of Joyce, in memory of my late mother.