Leslie Eggers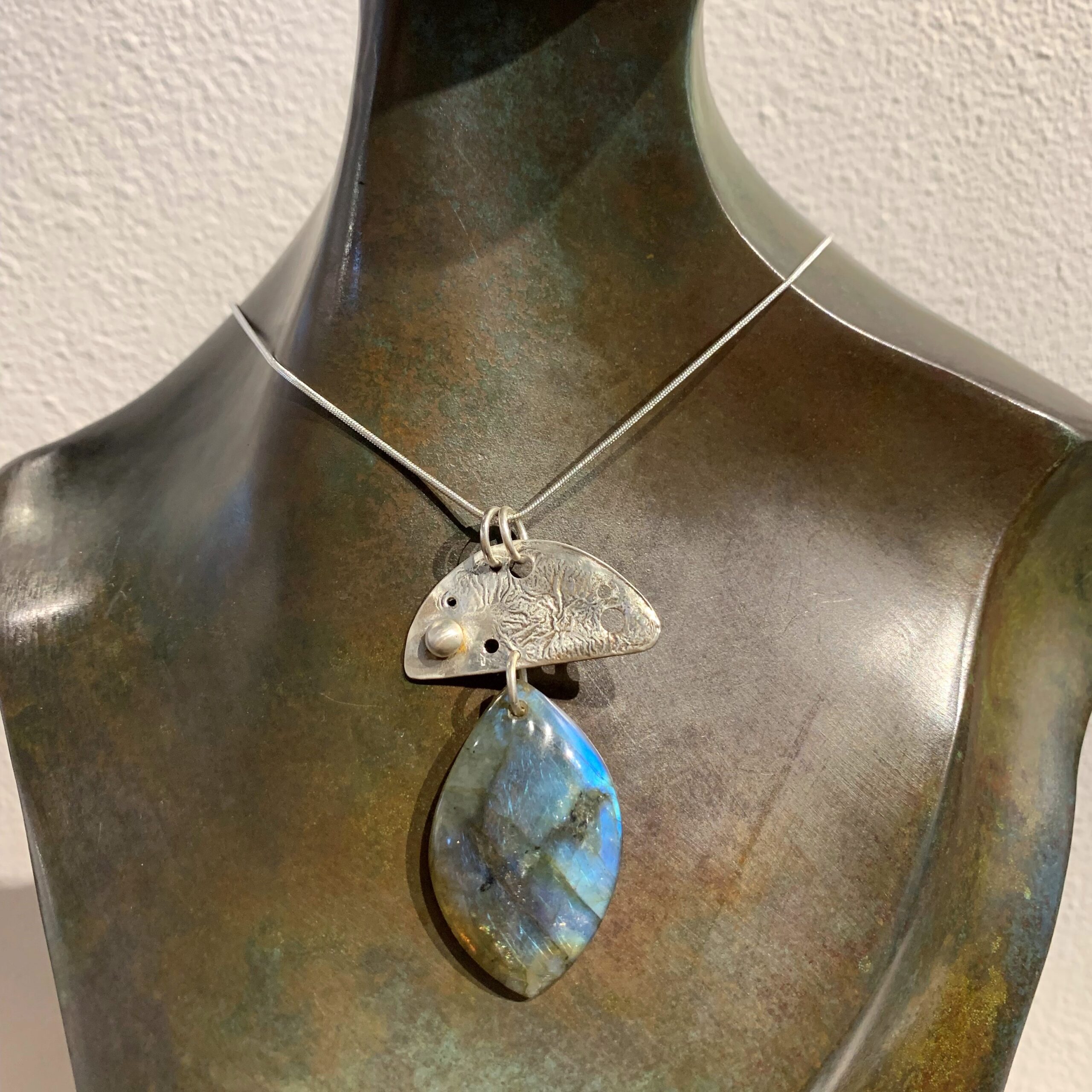 We are surrounded by a world of fantastic shapes, colors and forms, most of which lie in the background, never really being observed as we go about our daily lives. I have always enjoyed looking closely at the people, objects, buildings and the natural world around us, and often find that something within that larger picture tells its own story in miniature.
My current projects include original jewelry designs and creating decorative pottery pieces. I have always loved beautiful jewelry as well as digging for minerals and finding rough gemstones and slabs in rock shops around the world. Now I can combine these passions, resulting in the creation of original silver and copper jewelry, many of which include gemstones which I shape and polish to fit the design.
While I derive a great deal of pleasure from the creative process, I am very pleased when someone sees one of my works and wants to make it part of their life and home.
Thirty years ago I began creating highly detailed, photo-realistic, oil pencil compositions of sports figures. I enjoyed considerable success, with pieces being sold in galleries.
Happily, my jewelry has been embraced by a number of private collectors across the country. I plan to continue my art in all of these styles for quite some time, as I've only just begun to explore the images that have come to mind.
I will also continue to experiment with new media and techniques, as well as remain open to new subject matter… in short, to evolve as an artist. My hope is that you will take as much pleasure in my work as I enjoyed creating it.