John Macnab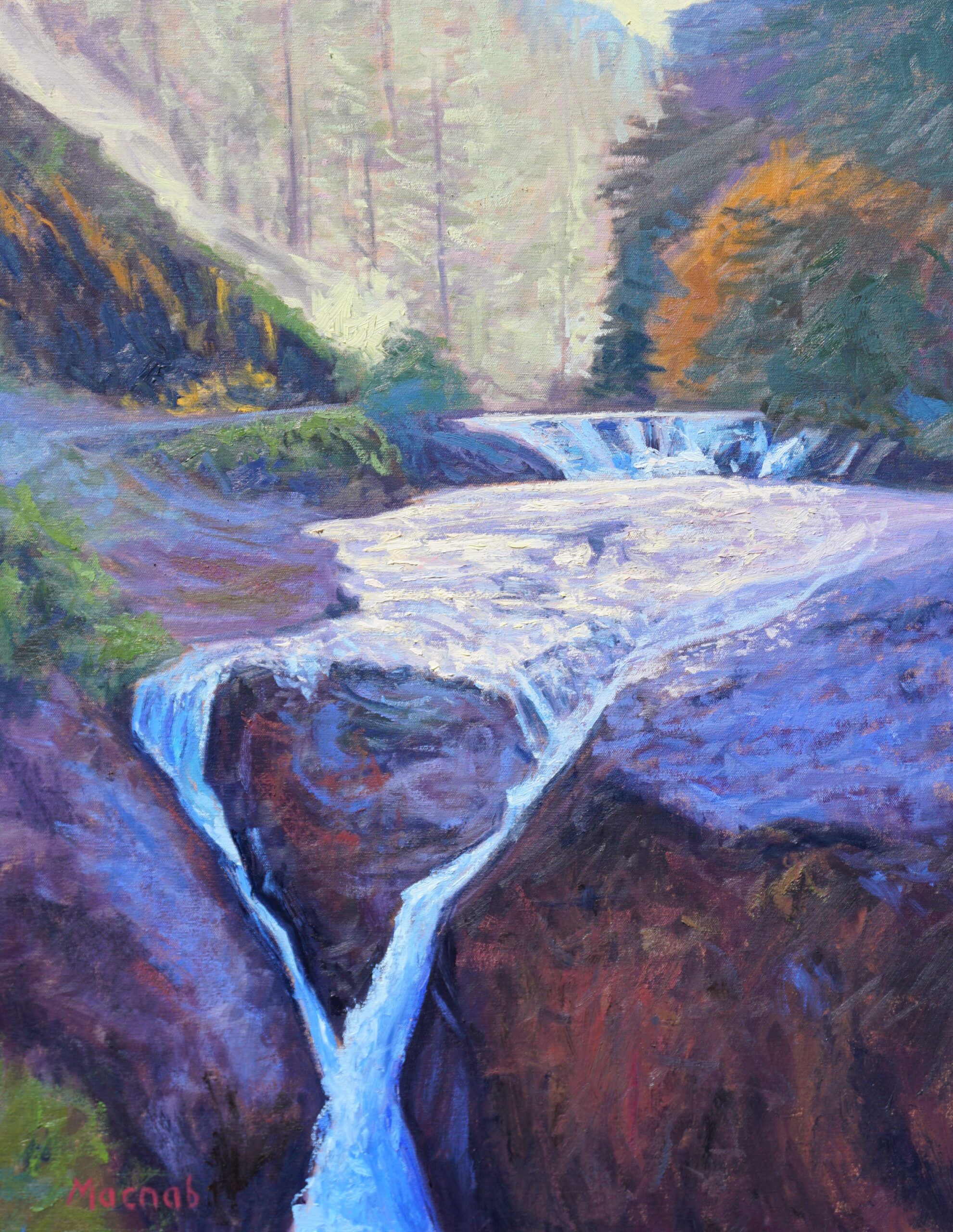 John Macnab was born in Bristol England, where he grew up drawing and painting the local flora and fauna, and going to the coast whenever possible.
In his teens he discovered music and became a guitarist, eventually coming to the US in a rock band.
In the nineties he rediscovered his childhood love for painting when he moved to Oregon and was surrounded by the dramatic natural beauty of the region.
John often uses palette knives to apply richly textured passages of color, a technique that evolved through exploration and curiosity. Having used the knives to mix colors, he discovered that they also can create distinctive and unique effects when used to apply paint to canvas.
With an eye for strong composition and color harmony John is inspired to paint the light filled landscapes of the Pacific Northwest.
John's work is featured in private collections in the Oregon, Arizona, Hawaii, California, New York and Great Britain