Jim Deardorff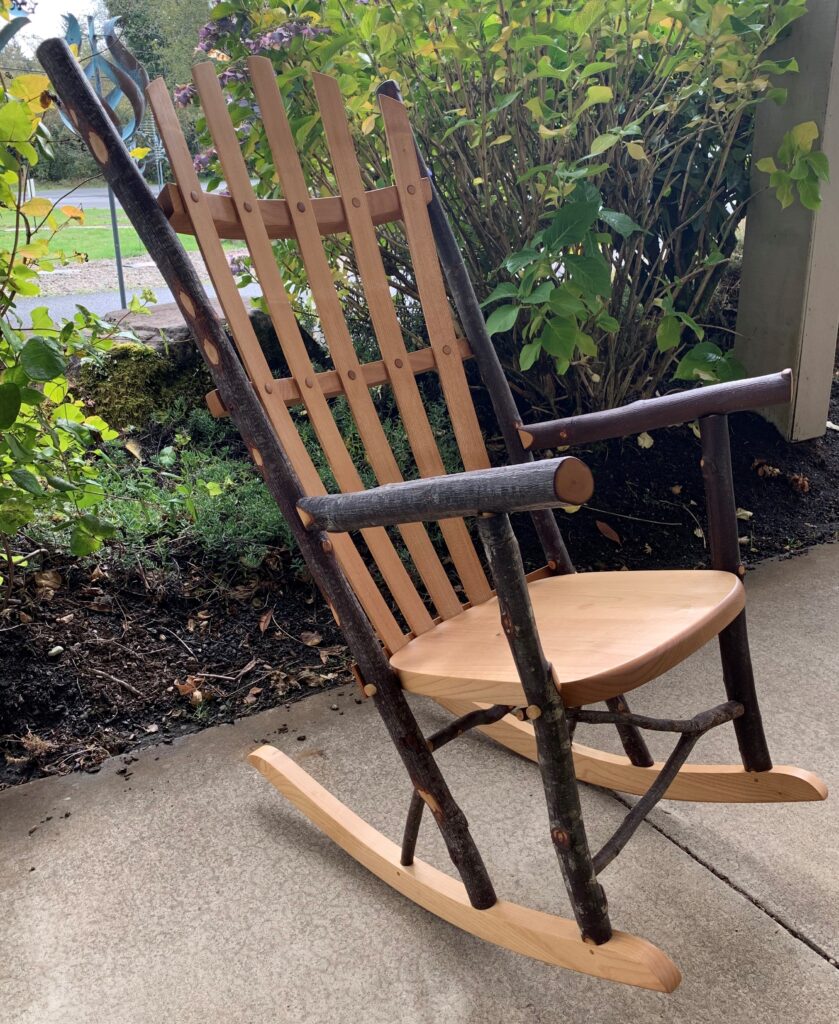 Out of the Woods furniture comes from the unique vision of Jim Deardorff. Jim is a craftsman from the central coast of Oregon. His work has been influenced by experiences as a merchant seaman, law student, teacher and social and political activist.
Jim is particularly interested in economic development that is compatible with our natural environment. He uses wood from Oregon Alder trees in the furniture he makes. Alder is an abundant, rapidly growing hardwood that has traditionally been left as slash, to be burned after clear-cutting.
Each piece of Alder is selected by hand and dried. Jim looks for interesting shapes and patterns in the pieces he gathers from the coastal forests near his home. Some even bear the markings of bull elk or deer that have rubbed the velvet off their antlers. In addition, Jim uses mortise and tenon joints and dowelled construction to ensure that his handcrafted furniture is not only beautiful, but is structurally sound and will last for generations.
Jim's work brings the natural environment out of the woods and into the home without further degrading our forests or using precious resources.