Dianne Story-Cunningham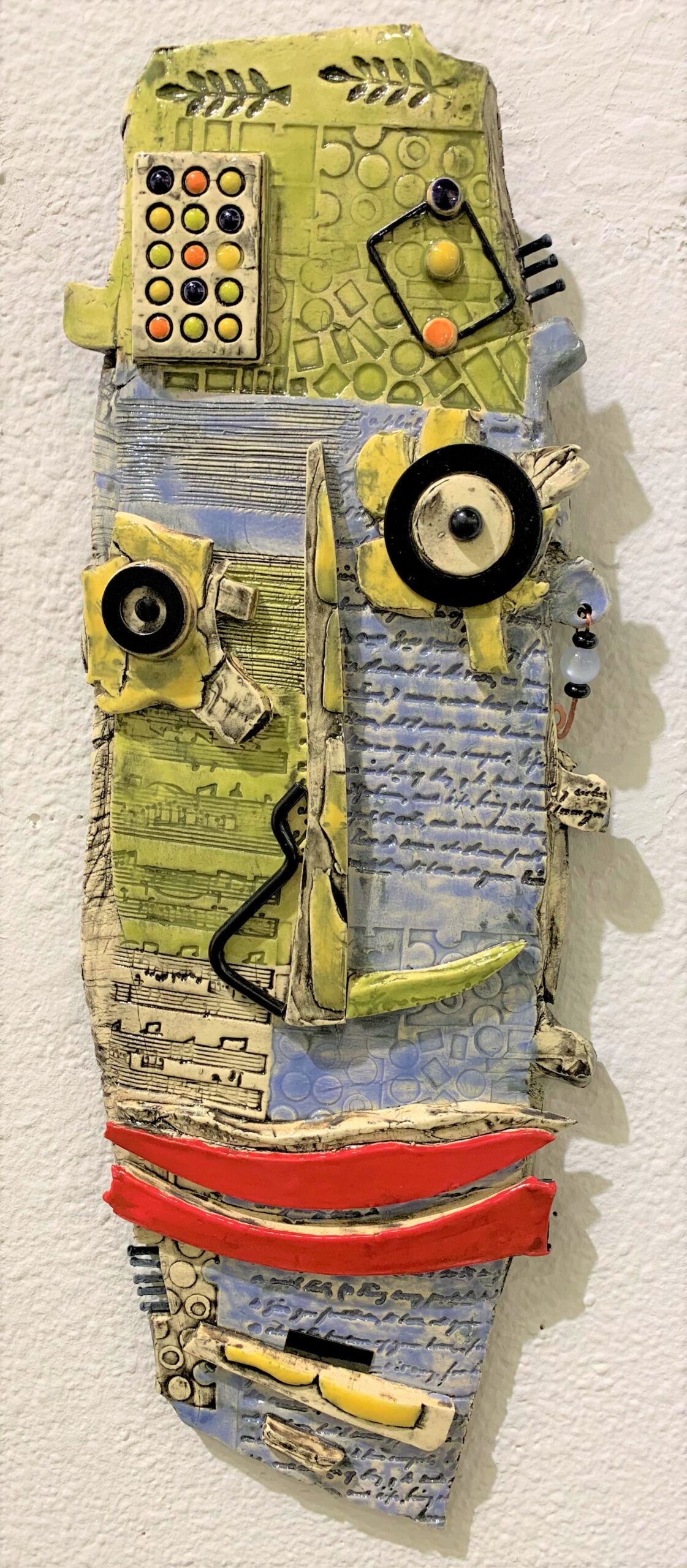 "There is joy and purpose in creating art others will enjoy. I find my thoughts often stray to the next pieces I plan to create, regardless of what I'm doing at the time. Every moment of every day brings new ideas that I can't wait to express. Being an artist is a life enriching experience.
"Much to my surprise, I find abstract work meets my creative needs, and clay has become my medium of choice. I can express an idea with clay and give it a name that tells a story about the piece. Color can be used for dramatic effect and texture for interest. No two pieces are ever the same and I constantly develop new techniques as I work. All accidents turn into new designs. When things seem to go wrong I've got a new direction to follow.
"My current work grew out of an opportunity to be a featured artist at New Zone Gallery. I realized I had to be creative in finding an idea that was innovative, interesting and could be used to create a number of pieces. These
pieces are the result. I constantly come up with new ideas to implement in making them. I realize the names can tell a much larger story and I can use the pieces to express my approach to life. While I become attached to each piece, I love to see them go to their new homes. As each piece leaves my life, another arrives to be with me for a short while.
"All my proceeds from art sales (after gallery commissions) are donated to local social service agencies to assist vulnerable community members. I have donated to Shelter Care, Womenspace, Ophelia's Place, Food for Lane County and other agencies. There is tremendous satisfaction in creating art and using the proceeds to help others have better lives."
craft #craft