A.R. Sutton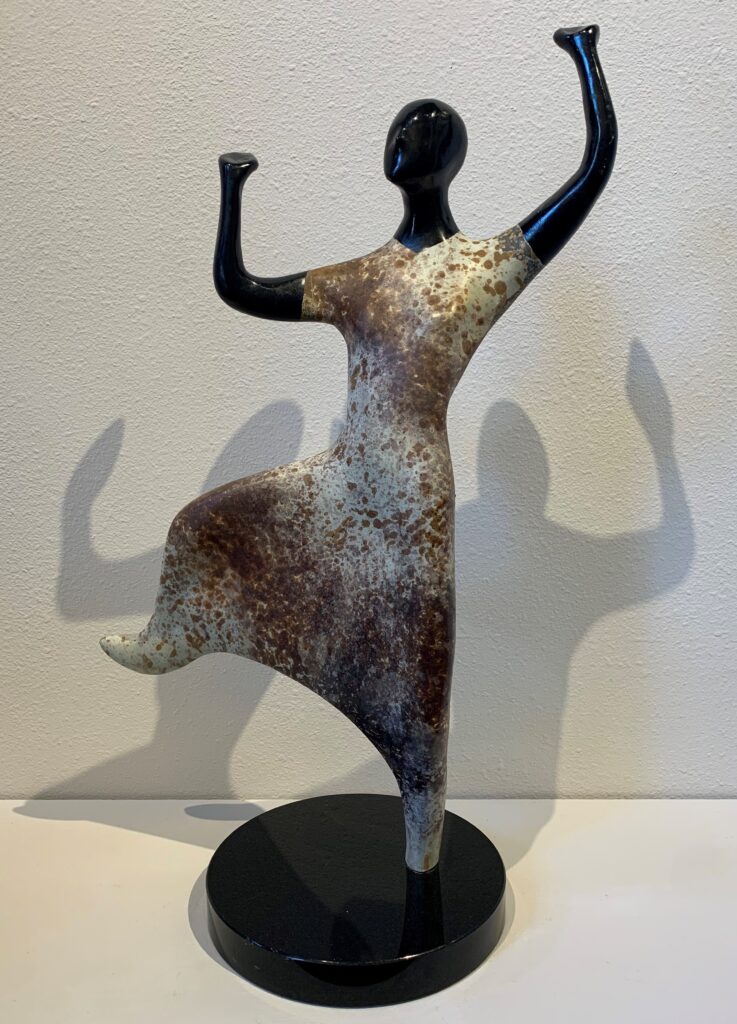 Born in Ft. Lauderdale, Florida, in 1960, A.R. Sutton didn't know that his inaugural baptism into the art world would be an accidental plunge into a pail of paint "I don't know if I was drawn to the color of it, or the texture, but they say I went straight for the bucket as if I were going home."
Around the age of eight, A.R. came to the attention of the neighboring gallery/museum and was entered into their sculpture program at the Memorial Art Gallery at the University of Rochester. He spent the next three years there, learning to sculpt and listening to the melodies of Handel and Bach.

Influenced by a variety of environments, it was difficult for A.R. to decide between modern, popular, and classical forms. After 30 years of trying to keep them separate, they have now all blended together into his current body of work.
"I've always liked metal. When I was young and running around and playing in junk yards, the prize was always a metal casting from an old car or truck. When I saw a human figure in metal, it was like Indiana Jones finding his intended "find." So it's no surprise that the majority of my work involves the female figure. Casting in stainless steel and bronze gives one a chance to rethink just how to approach each new piece.