Stamp Jewelry Designs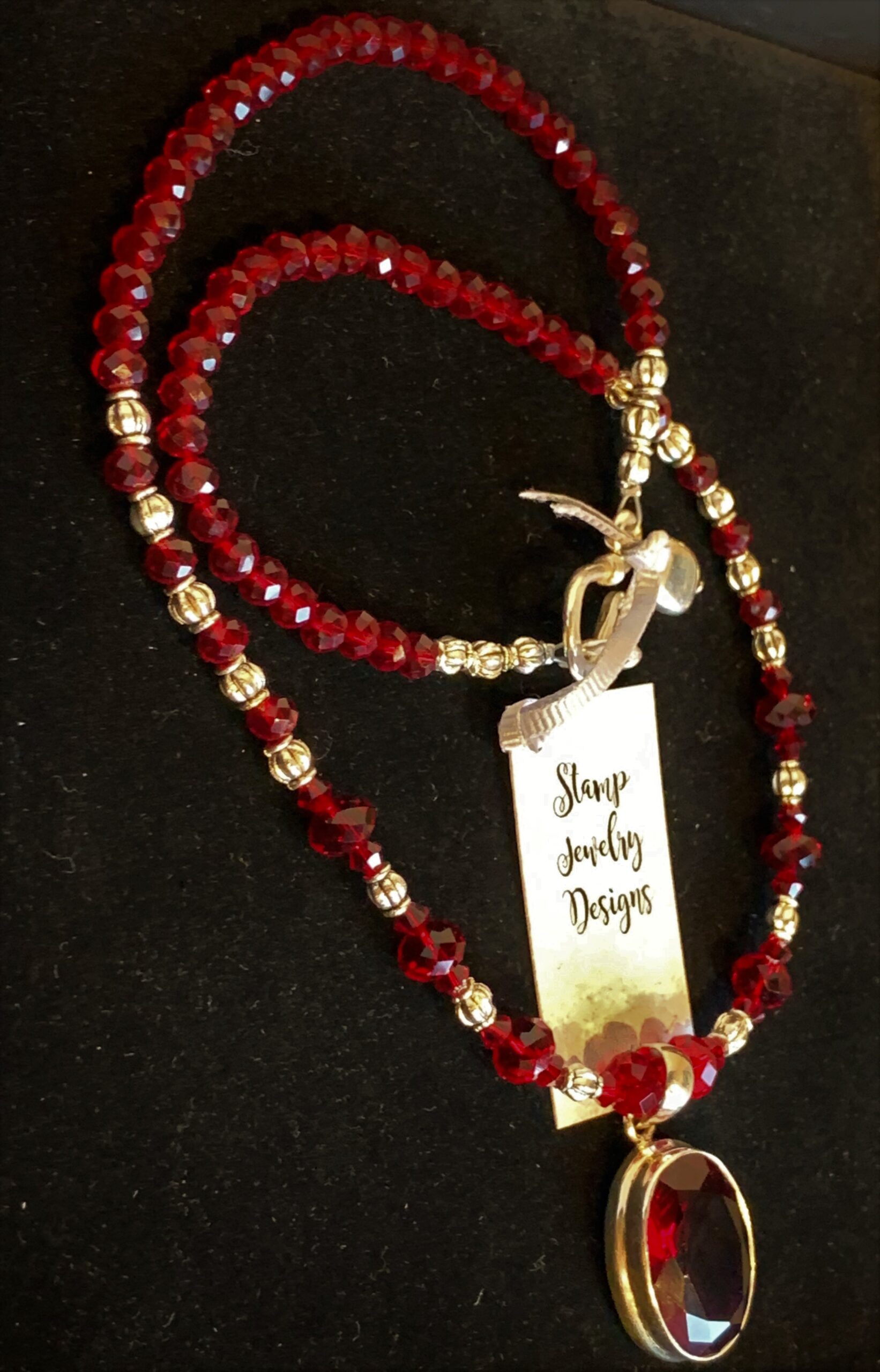 Susan and Jennifer Stamp are a stepmother, stepdaughter and best of friends duo.
Susan a native Oregonian, born and raised in Portland, attended Bassist Fashion Institute graduating with a degree in buying and merchandising. Susan has been an assistant jewelry buyer Nordstrom for three Portland area stores and Folkways General Manager, jewelry buyer, merchandise display artist and jewelry designer for Folkways, her designs are one of the top selling lines for over 25 years! Susan designs and makes the necklaces.
Jennifer was born in Washington and raised in Bend. Jennifer worked for Jody Coyote designing and making jewelry. Now working at Folkways as a sales associate who also designs and makes jewelry for the store. Jennifer designs and makes the earrings and bracelets in the line.
"We love to collect special beads in interesting shapes. Our excitement at a Gem Show is like kids in a candy store! There the fun really begins with combining wonderful materials like black onyx, garnets, amethyst, Swarovski crystals, natural stones, and sterling silver. It's like art on a canvas, but with beads and pendants. Enjoy!"