Russell Ford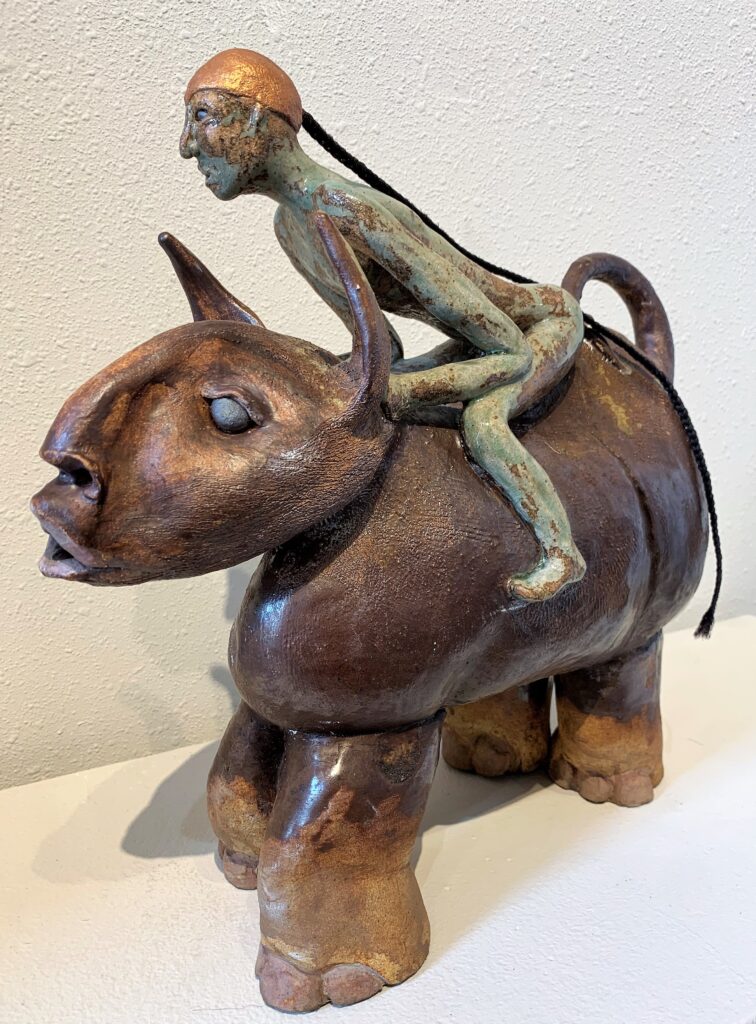 Smitten by the world of art from an early age, I have been involved in supporting the arts for more than 50 years, including 25 years as an Arts Educator and practicing artist. I have learned to celebrate and cultivate the creative process in my students and myself as an essential part of the human experience, one that is shared across the globe and the timeline of our existence.
In those years, my artwork has covered an array of media, both two and three-dimensional. I currently work almost exclusively with ceramic sculpture. There is something very compelling about the process of creating while using the primal substances of the earth; shaping, reorganizing and surrendering to the elemental structures that make up our natural world.
It is no wonder then that inspiration comes to me through a continuous investment in my relationship with nature. My ongoing routine includes solitude time in the wilderness of both urban and rural spaces, on the lookout for what special gift I will be shown as an insight into the mystery and wonder of our living world.
In my studio, these experiences continue to inspire and inform my work. Clay is a seductive medium: it allows, suggests, demands and has the final say as to the outcome. It is not a medium that caters to overconfidence. I approach each piece with a humility born of experience over time.
I am grateful that the opportunities to explore the creative aspects of my being have been a part of my life. I continue to look for more opportunities to teach and share this process, as I believe that through recognition and participation with our creative spirit, we can collectively realize harmony and balance with the rest of the living world.