Leslie Greene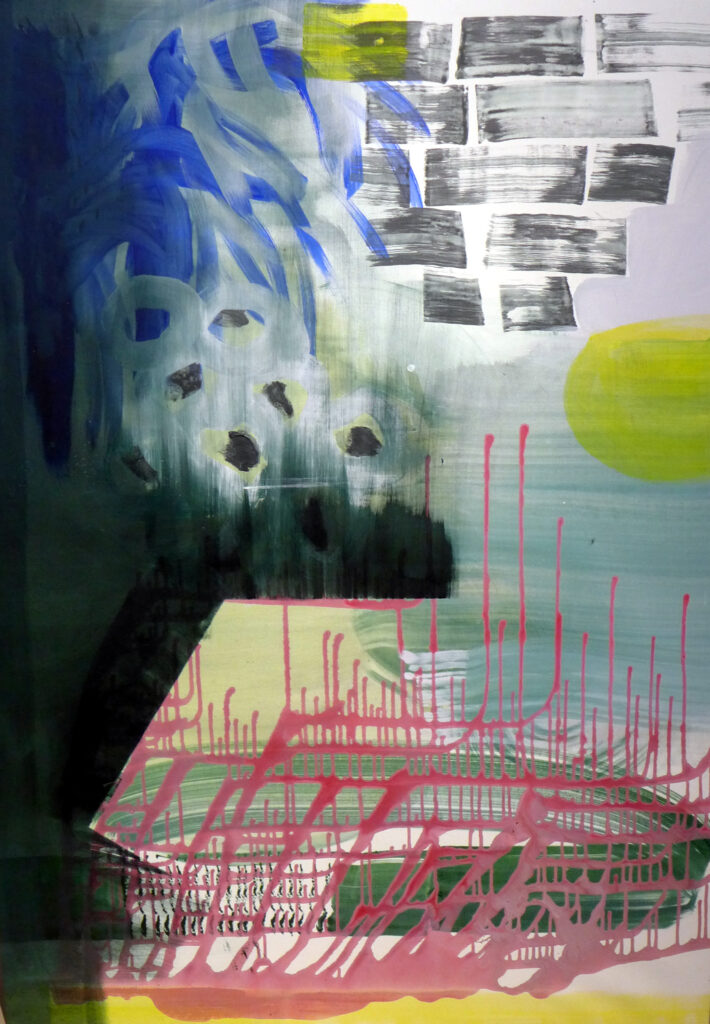 There is at the back of every artist's mind a pattern or type of architecture. It is like a landscape of dreams and visions; what they like to think about and see. This pattern/internal architecture, governs the artist's creations, however varied.

Leslie Greene
"Dreams and Dwellings", an evocative duet of words. We often dream in dwellings (as in habitat) which reflect our mood or state of being by becoming symbols of our well-being, anxieties, and desires. Can a painting become a dwelling place for a dream? And then there's dwelling, as in ruminations, an aspect of the solitary and creative mind.
Painting is the activity that quiets the mind. I don't literally pant my dreams but employ their secret language and subconscious creative process. The creator in us who makes the scenarios and directs the cinema/dreams while we sleep is also taking part in the process of the artist. From this amalgam of experienced life, my inspiration is derived in the studio, nourishing drawings and paintings. Over time my visual language has defined itself as I research painting techniques. I sit still until a vision emerges or an improved action materializes, which then keeps me 'listening' for the next cue. There are incidents, unplanned marks and colors that surprise. To respond to what is happening in a painting and attempt to bring it to fruition is to listen to one's deeper patterns and intuition.
I am presenting large acrylic paintings that have been stained, drawn on, painted, stenciled and collaged.