Jayne Smoley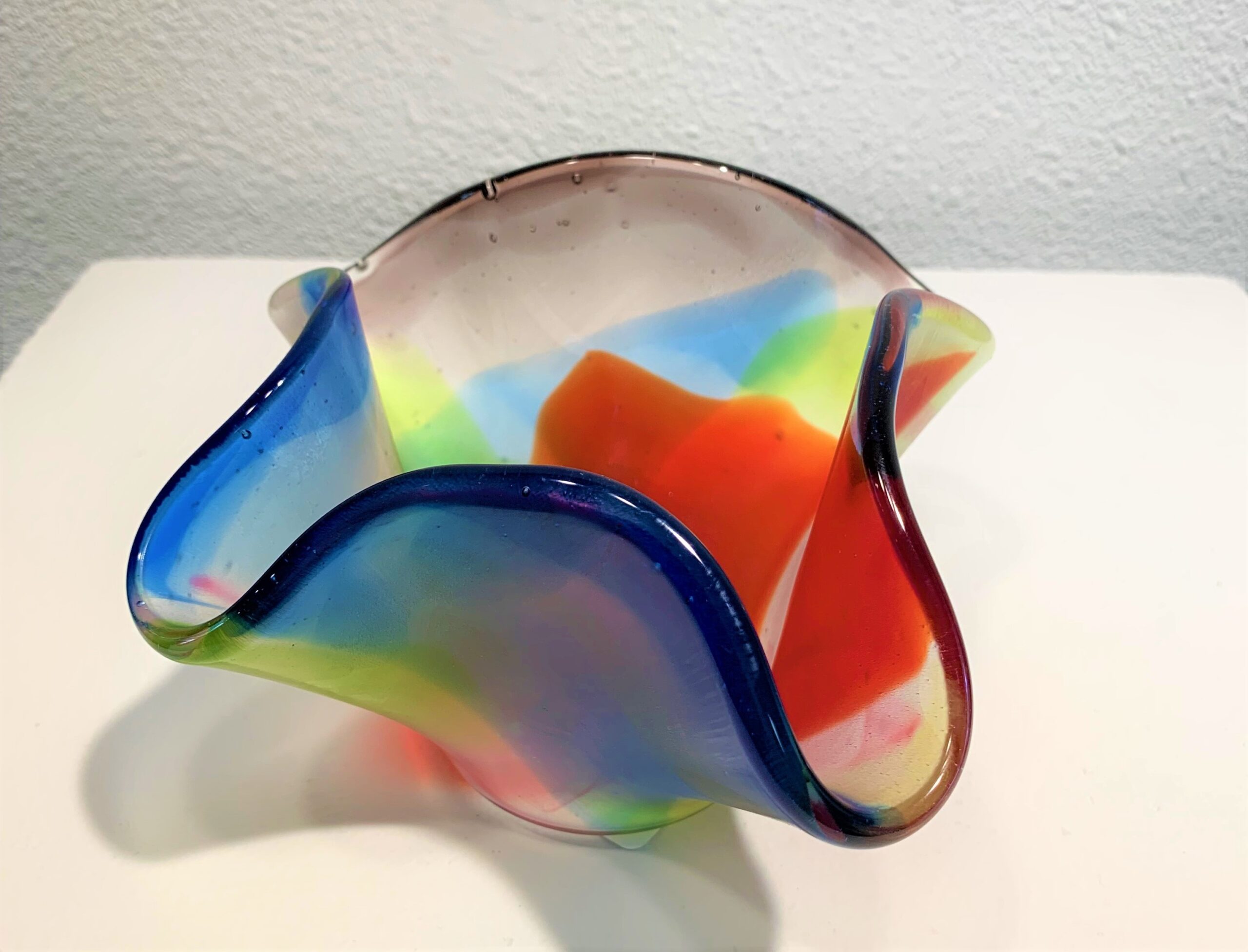 Art has always been present in her life, working and teaching in many mediums. She is currently working with kiln-formed glass and mixed metal. Thus far her journey in glass has included instruction with Bullsete Glass in Portland, OR, Prate Fine Art Institute, Seattle, WA, and extensive personal study and experimentation.
The kiln-formed glass process begins by cutting, arranging and layering pieces of glass in a kiln and firing at temperatures of 1500 degrees Fahrenheit, for an average of 20 hours but can remain in the kiln for as long as 36 to 40 hours. The artist then coldworks the glass, Some pieces are returned to the kiln for a second or third time to tac tuse, firepolish, and slump to get the final finish and shape desired.
"Every work is one of a kind. Although some may share common shapes of elements, no two are exactly the same, ensuring the originality a collector may wish to acquire."
Her works of art can be found at the Backstreet Gallery in Florence, the Freed Gallery in Lincoln City, and Modurne in Portland, Oregon.