Dylan Paolone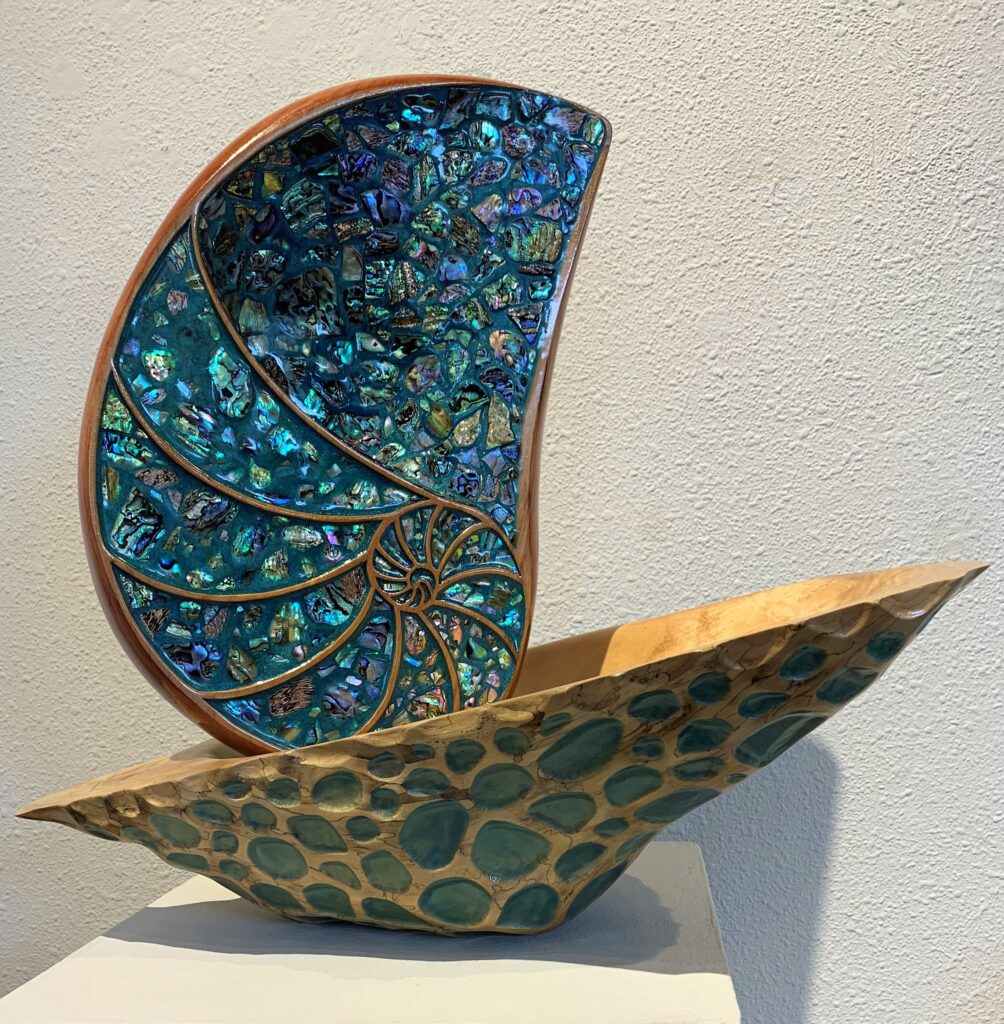 I am a local artist living back on the Oregon Coast. I had to give up my career in Hollywood as a Union Propmaker/Set Carpenter after my esophagus ruptured in 2019. And since then I've taken to sculpting and expressive art to find a simple balance in my life after that physical trauma. I can get lost in the project instead of the chronic pain I suffer from. My art has become my saving grace! I try to turn my suffering into manifested forms of beauty! It's part of my life philosophy.
As for The Sovereign Nautilus, it represents the beauty that our oceans provide for our visual pleasure! We take for granted the splendor of what we rarely see. I wanted the focus to be on the beauty of the spiral. That's where the divine mathematics comes into play. All of nature is dictated by this magical mathematical ratio! The Fibonacci sequence is divine mathematics. I also incorporate sacred geometry into all my projects in one fashion or another. I feel compelled to do it for some reason. The Cradle/Base I envision a shell-like structure with a coral webbed backside to hold the Nautilus in a upright position.It's weight is centered on a balance point where if separated, it wouldn't be stable. Just another part of my life philosophy….
I harvested the maple wood for the Nautilus itself from a fallen tree we have here on the property. The base/cradle is a maple burl I harvested from a chunk of driftwood I found on the beach.
So other than the acrylic and inlays of abalone shell, all materials are from local sources.
I used traditional hand tools for the whole carving process. No machining was done on this. Just block planers, chisels, gouges, and chip carving knives were used to make it.
I spent a little more than 90 total hours of work for the whole project from start to finish.