Anne Moore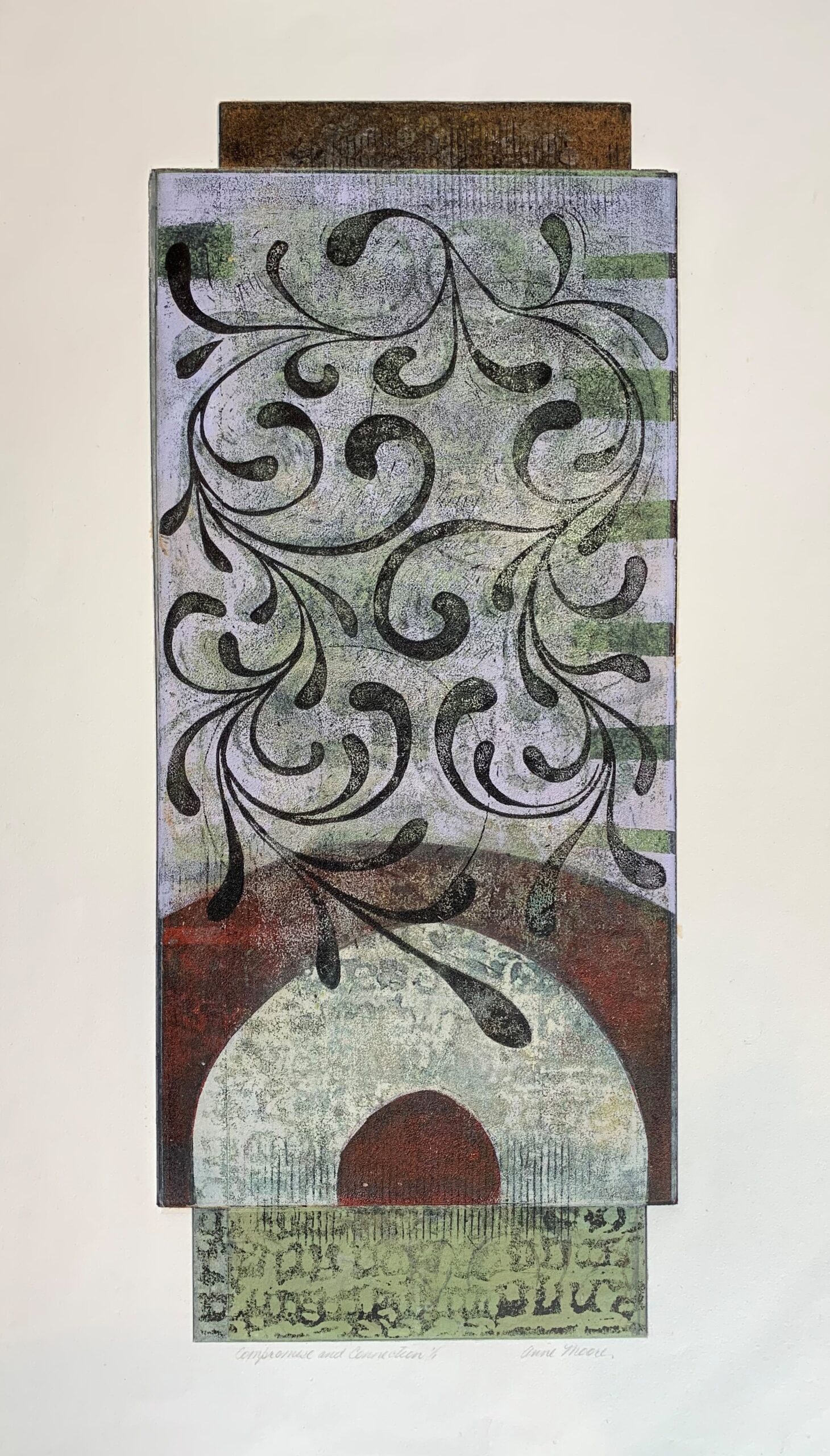 Someone said that a coincidence is God remaining anonymous. I'm pretty sure that was the case when I discovered printmaking in 1991. Needing one final class to complete the requirements for my B.A. in another field, I "happened" to take a printmaking class. I knew nothing about the genre but it wasn't long before I was hooked. I fell in love with printmaking.
Since then I've taken many semesters dedicated to the craft. Much credit goes to Bill Riley at Saddleback College for his knowledgeable direction and warm encouragement. As I learned the technical aspects of this wonderful art form, I also developed my own voice, my own style, as a printmaker and an artist.
While still very much a student, I continue to enjoy the hands-on, contemplative work, the surprise of pulling a new print, the reward of seeing effort, experience and innovation unite. I'm especially gratified when the registration is right on, the press pressure is perfect, and when I haven't gotten inky fingerprints on the luscious white paper!
All work is printed on quality BFK Rives paper. In addition, I often use colorful imported papers with wonderful textures; or I may print on my own handmade paper.
Finally, any introduction to me would be incomplete without mentioning my artist-husband, Hyatt Moore (www.hyattmoore.com). Over our forty-plus years of marriage, he's always urged me to pursue art, even when I didn't see myself as an artist. Today we share the studio, we share ideas and we share five amazing children, each an artist in their own right, and finding their own way.